What Determines Your Mortgage Rate?
Mortgage rates are one of many important factors to keep in mind when purchasing a home. They can have a long-term impact on your home's cost when you finance. If you save a fraction of a percent on your mortgage rate, it could save you thousands of dollars in the long run.
Of course, you want to find the lowest interest rate for your mortgage loan, but what factors determine your mortgage rate?
The first step is understanding what key factors control your mortgage rate. Once that is achieved, you have put yourself in a better position to negotiate your mortgage plan and, overall, have a better understanding of the home buying process.
Let's take a look at what determines your mortgage rates:
Your Credit Score
Your credit score shows lenders how trustworthy you are. If you have a higher credit score, you will likely get a lower interest rate because it shows that you handle credit well and will repay the money that you borrow.
In Canada, the minimum credit score needed for mortgage approval is 640 from Canada's big banks, and lenders may go as low as 620. Your credit score can range from 300-900. A score of 730 and higher is considered an excellent score, and you are more likely to be approved for a mortgage loan.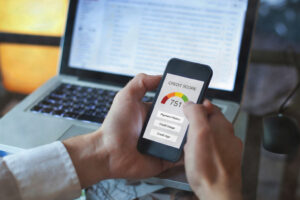 The Down Payment
The rule of thumb is the more money you put down, the lower the interest rate you will be approved for. Lenders want to eliminate as much risk as possible. By investing more of your own money in your home reduces the lender's risk because you have more of your own money in the property. That being said, if you can put 20% down, or more you may get a lower interest rate. But the reality, since the 2016 rule changes and the introduction of the "stress test", the lowest rates are given to high ratio purchases. Purchases with less than 20% down payment.
So yes, you will need to purchase mortgage insurance.
Mortgage insurance protects the lender up to 100% of any losses they may incur if a person stops paying back their mortgage loan. With this type of "guarantee", lenders are willing to offer their most discounted rates. (How would a 100% guarantee of no loss change your investment strategy …)
A key point to remember is that paying this premium for the insurance to get a lower rate is not necessarily better than putting down a larger down payment at a slightly higher rate. Our mortgage experts can help you check your numbers to ensure you get the best scenario for your mortgage.
You can use our mortgage calculator tool to calculate your mortgage payments for free!
Type of Interest Rates
One of the first significant decisions home buyers have to make is to go with a fixed or variable mortgage rates.
What's the difference between fixed and variable rates?
Fixed Rate Mortgage: Your payment and mortgage rate will stay the same throughout your full term.
Variable Rate Mortgage: The mortgage rate will fluctuate based on the prime lending rate that was set by the lender.
You may be thinking, what determines the prime rate? Each bank will set its own prime rate. Usually, the big banks in Canada have the same prime rate. The prime rate can fluctuate, and variable-rate loans typically fluctuate with it.
Variable mortgages are usually associated with a lower rate. This is because of the risk that the rate could rise or fall throughout your mortgage term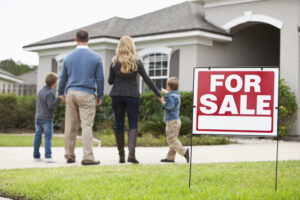 Mortgage Loan Term
A mortgage term is defined as how long you are committed to your mortgage rate. Mortgage rates vary in length, starting from 6 months to 10 years. In Canada, the most popular mortgage term is 5 years.
How does the length of your term determine your mortgage rate?
There are many variables. Deciding on a mortgage term depends on your finances, goals, and the amount of risk you are willing to take.
If you choose a longer-term, let's say 5 years, you can lock yourself into a good rate and have the security that your rates won't go up. However, if you choose a 1 year fixed mortgage, you have the flexibility to take advantage of lower rates, but you get less security if interest rates rise that year.
If you are thinking of moving within a couple of years, it may be smart to start with a shorter term, so you avoid breaking your mortgage term.
The key takeaway is that loan term does affect your interest rates.
Location of Your New Home 
Right now, Ontario has a very competitive mortgage market. That means you have more financial institutions to choose from. Since the mortgage lenders are all competing, that generates better rates for Ontarians.
If you live outside of Ontario, you may have higher interest rates. You may think this is unfair, but it is merely because of supply and demand.
Now that you are up to date on what determines your mortgage rates, you can use these factors to decide what suits you and your families needs. Not everyone's situation is the same; that is why it is crucial to understand why mortgage rates are the way they are.
If you are interested in buying a home, our mortgage experts can help you every step of the way. With our competitive rates and knowledge, we will make buying a new home a great experience.