How Anesha and Shane Used Mortgage Refinancing to Overcome COVID-19 Financial Challenges
Meet Anesha and Shane.
Anesha & Shane are returning clients, with their mortgage maturing April 2020. When our conversation started in November, we had "all the time in the world". Anesha and Shane not only needed to deal with the renewal, they also wanted to take this time to consolidate some accounts they had balances on, one of which was a Fairstone loan registered on title in 2nd position. With lots of time on our side, we were observing rates to see when and who the right lender would be as rates were dropping. Good news! Rates dropped about .25% during this time, so at the beginning of March, we received our approval, and everything was on track! Until, shortly after the approval, the pandemic was announced. 
The Problem
All the players (banks, appraisers, lawyers, etc.) required for a refinance were busy trying to move staff to home offices and struggling with how to do their jobs with the new world of no "face to face", physical distancing, essential services, and the daily – if not hourly – changing news. Thankfully, we had all our information and documents in order: job letters, pay stubs, etc.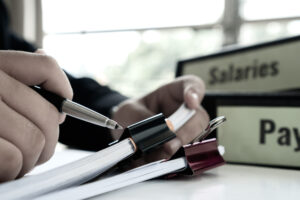 Anesha & Shane were still working, so no one was too concerned. Just before we needed to order the appraisal, the Appraisal Institute and lenders had already come to an agreement on how they could be completed without the appraiser needing to enter the home. Anesha and Shane were ready to do their part in taking pictures and providing info to the appraiser. The process was longer than usual, but we had time. Next was figuring out the lawyer. Once again, lenders and lawyers had to agree on how to proceed with their responsibilities without meeting face to face. Thanks to video conferencing and other measures, we had this in place quickly. In a less than optimum environment, things were coming together rather nicely. Documents approved – CHECK! Appraisal completed – CHECK! Lawyer instructed – CHECK Clients all signed – CHECK! 
Days before closing, one last email arrived from the bank to confirm that the borrowers were still working …. NO of course not, we are in a pandemic and as non-essential workers, Anesha and Shane are home, would this really be a problem at this point? Anesha's employer was in the midst of getting approved for the government's employer payroll program, so she was going back on payroll. Shane had communication of renovations being done at his work so they could physical distance and continue working, but the back to work dates were at least 1 month away. Unfortunately, it was a problem.
The Solution
Working to resolve this, we escalated the file with additional information showing how this refinance was putting the client in a much better financial position, saving approx. $1,000 per month! Now we were out of time as the maturity date was upon us. Thankfully for the grace of their current lender we requested – and were granted – 30 days open term, which was not a term this lender even offered!
News comes back on our escalation; the exception would only be made based on clients having 6-month mortgage payments in savings OR confirmation of being back to work. This decision took about 3 weeks as it had to go through different levels of the bank, and everyone was working from home, which slowed down the process. 
The Result
At first glance, the 6-month payments option seemed easy as the proceeds from the mortgage provided more than that amount to the client, but there was another hurdle:the bank said no to these proceeds being available to meet this exception. Just when we thought we were stuck, the client looks into their employer-matched RRSP/TFSA program. As for most folks, this is not top of mind, but thankfully there was enough there to meet the 6-month payment requirement!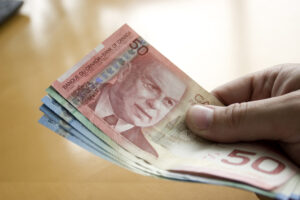 With this, the mortgage closes, debts are paid, and the clients have a good cash buffer and approximately $1,000 per month in cash flow savings!
Contact Us
Does Anesha and Shane's experience strike a chord with you? Give us a call to see if we can find a solution that fits your situation. Our experienced brokers are here to help you navigate the financial impacts COVID has had on you and your family.
Want to hear more success stories from our clients during the pandemic? Check out more here: