Overcoming COVID-19 to Achieve Homeownership:Sanjay and Fatima's Success Story
Meet Sanjay and Fatima.
This story starts in March 2016. Sanjay and Fatima have been saving diligently for a down payment to purchase a pre-construction condo in Toronto. Sanjay is a manager of a coffee shop in Toronto and Fatima is a flight attendant for a major airline, and after diligent searching, they finally found a home they loved and could afford. The deposit was submitted and now there was nothing to do but "hurry up and wait" for it to be built! 
As we all know, the Toronto condo market has been a hot and controversial market from 2016 right up to the present day. Sanjay and Fatima experienced all of the ups and downs of preconstruction purchasing: timely deposits with the builder, never-ending choices of finishes, the stress of hopefully being one of the lucky purchasers to secure parking space, delayed schedules, and so on.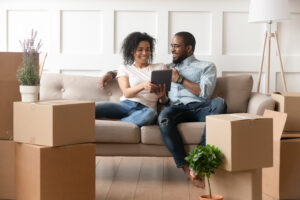 The Problem
In October 2018, they could finally move into their new home! However, with condos, the builder needs to complete the full building and register with the city before the owners can complete their mortgages. As you can guess, this last and most important step was required just as the pandemic was announced. 
The Effects
Sanjay and Fatima are in good shape financially, so at first, the concern was low, but as the closing date crept nearer and banks were moving staff to work from home, the stress levels were increasing. The builder was putting on pressure to close quicker than first expected, adding the threat of additional fees, and then the employment verification calls were made by the lender. 
They were told that both Sanjay and Fatima were laid off due to the state of emergency measures implemented during the COVID 19 Pandemic. 
What could they do? Everything is out of their control. After doing everything in proper order and time, can it really come to this? As the broker on the file, we worked with the lender and worked out a solution for showing their income and its consistency over the previous years, and we were back on track! Shortly after, the essential workers' list for Ontario was released, and both clients were able to remain employed and continue to earn income.
Contact Us
Are you in a similar situation as Sanjay and Fatima were? Give us a call to see if we can find a solution that fits your situation. Our experienced brokers are here to help you navigate the financial impacts COVID has had on you and your family.
Want to hear more success stories from our clients during the pandemic? Check out more here: