What You Need to Know About the Canadian Mortgage Stress Test
It's official. The Office of the Superintendent of Financial Institutions (OSFI) released the final version of the new B-20 Guideline for the mortgage industry – effective Canada on January 1st, 2018.
However, while most Canadians have heard "buzz" about these changes, many are struggling to understand how the new rules will impact their finances and ability to take out a mortgage.
In this article, we explore the many questions you're likely asking:
What is Underwriting?
Investment bankers raise investment capital from investors that are offering their equity or debt securities.
Lenders must now follow the investor "rules" for lending through the underwriting process.
In the mortgage world, underwriters determine if a lender should take a risk in insuring a client with a mortgage. Underwriters determine the level of risk at hand, how much the client will need to pay, and if the client will qualify for a mortgage. This is why it takes time to be approved.
What is Guideline B-20?
Guideline B-20 is an underwriting guideline that sets clear standards for such practices.
"The final [B-20] Guideline focuses on the minimum qualifying rate for uninsured mortgages, expectations around loan-to-value (LTV) frameworks and limits, and restrictions to transactions designed to circumvent those LTV limits". – OSFI
To review the updated guideline, please see the OSFI Residential Mortgage Underwriting Practices and Procedures guideline document.
What is OSFI?
As stated by The Office of the Superintendent of Financial Institutions Canada, (OSFI) is an independent agency of the Government of Canada. OSFI is designed to protect depositors, policyholders, financial institution creditors, and pension plan members while allowing financial institutions to compete and take reasonable risks. Basically, they determine mortgage regulations.
What are the Major Mortgage Changes?
The most notable change in mortgages has to do with the "stress test" that is now required of uninsured borrowers. While not a new test, before 2018, only insured borrowers had to undergo such a test.
What is the 'Mortgage Stress Test'?
The mortgage stress test consists of a process to identify if a borrower could afford to pay back their loan should the interest rates rise. To measure this, a borrower is judged against the five-year standard rate.
If it appears that the borrower can handle the financial stress of the rate increase, they will be approved. If it appears that they cannot handle the stress of a rate increase, they will not be approved.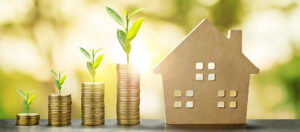 Why was the 'Mortgage Stress Test' implemented?
"These revisions to Guideline B-20 reinforce a strong and prudent regulatory regime for residential mortgage underwriting in Canada," – Superintendent Jeremy Rudin

In other words, the mortgage stress test was designed to reduce the burden of debt and to reduce the price of homes. By making it more difficult for Canadians to take out a mortgage, the housing market is expected to "cool down" – as demand lessens.
"Old" Rule Changes – October 2016
In the first round of mortgage changes, effective October 2016, borrowers with a down payment of under 20% (high ratio mortgages) were required to qualify at the Bank of Canada's qualifying rate, (which at that time was 4.64%). This was not the rate of the actual mortgage, but the borrower would need to qualify on paper as if this was the rate.
If a person could properly service the debt, then they were approved at the current rates offered by the lender. If not, they were declined. This still applies to high ratio mortgages today.
A secondary consequence of this rule change was that it not only affected borrowers but caused a major shift in how Canadian mortgage lenders and banks could source and place mortgage investments.
"New" Rule Changes – January 2018
Now with the new rule changes, effective January 1st, 2018, those with more than 20% down payment will also be subject to a stress test – which is more aggressive than the rule previously rolled out in October of 2016.
These Canadians will have to qualify at the Bank of Canada's qualifying rate – the standard five-year benchmark rate or 2% more than the contract rate they originally qualified for…whichever is higher.
As of February 20th, 2018, Canada's qualifying rate for conventional mortgages was 5.14%. This is the highest rate homebuyers have had to qualify for since 2008.
The average 5-year fixed rate for a mortgage with 20% or more down payment, available through brokers as of February 20th, 2018 was 3.39%, and with the added 2%, homebuyers would actually need to qualify at an average of 5.39%…. higher than the current qualifying rate!
Example:
The Financial Post presented the following example given by Ratespy.com founder Rob McLister:
If a couple makes a combined income of $100,000 and they have a $200,000 down payment, effective January 1st, 2018, that couple will qualify for a $613,000 home under the new rule – $132,000 less than the home they would have qualified for under the old rule.
This translates to needing approximately 20% more income to qualify for the same mortgage.

McLister was also quoted saying that this is, "the most ground shaking mortgage rule change of all time".
Who do the mortgage new rules impact most?
If you are a first-time homebuyer, these new rules will likely prevent you from purchasing a home as soon as you had hoped. Therefore, you may need to rent longer, consider moving into a townhouse or condo, or get a co-signer to help you to qualify under the new rule.
"A 5.14-per-cent qualification rate would cut a borrower's buying power (maximum mortgage amount) by roughly 1.4 per cent" – Rob McLister
Can Canadians still refinance their homes?
Canadian homeowners can still refinance up to 80% of the value of their property. However, these individuals will have to pass the same stress test at the five-year benchmark rate or 2% higher than the lender contract rate.
How to Navigate the New Rules
At The Mortgage Station, we understand what these changes mean and how they will impact Canadians – which is why we're here to meet the needs of our clients. 

If you have any concerns about how these changes will impact you and your family, now is the time to reach out and get your questions answered. We will look at your scenario (purchase or refinance) and help you to put together your financial plan for 2018 and beyond.
To learn more about Canadian mortgage trends, please visit our blog article, '9 Things Canadians Should Know About Mortgages In Canada' or call us today at 1.877.512.0007.